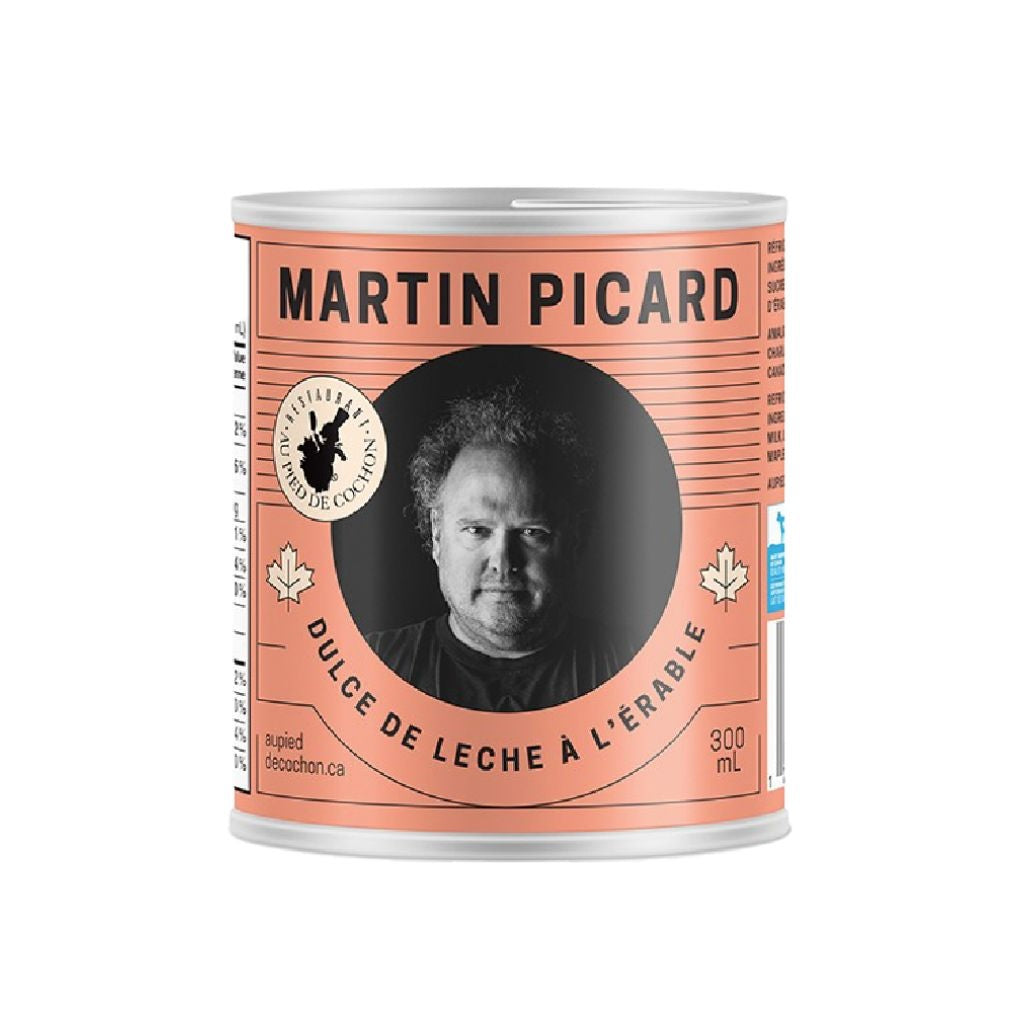 Au Pied de Chochon Maple Dulce de Leche
Delicious straight out of the can!  Give it a starring role in traditional dessert recipes - pies, cakes, sucre à la crème, etc. — or as a dip for your favourite fruits.
Ingredients: evaporated milk, liquid sugar, maple syrup, lactose.
Conservation: Refrigerate after opening.
Please select all options.