Who we are
A European-inspired bakery with a Canadian flair, nestled in the heart of the Canadian Rockies.
Read our story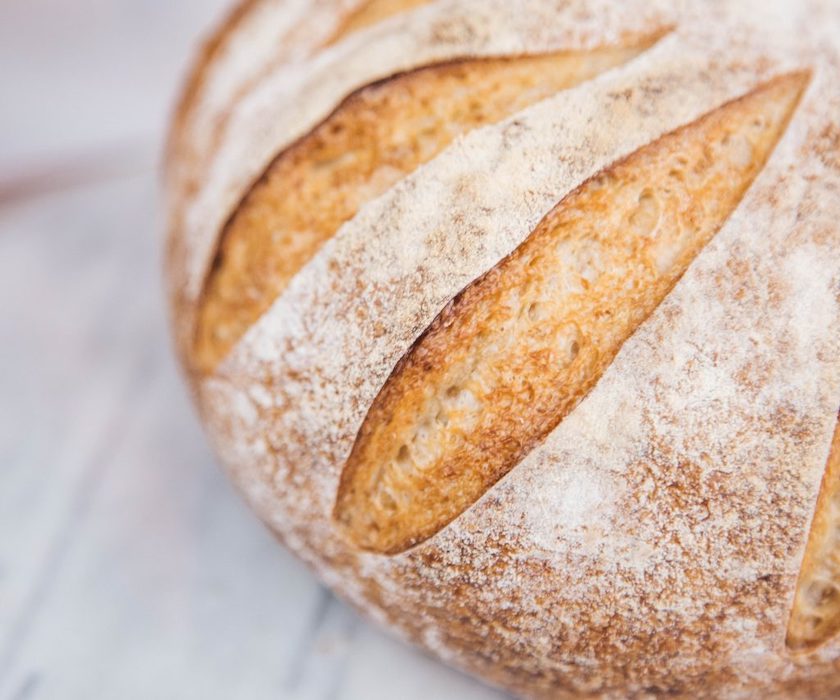 Breads
Pains in French. Handcrafted and freshly baked everyday!
French baguettes and levain loaves.
view all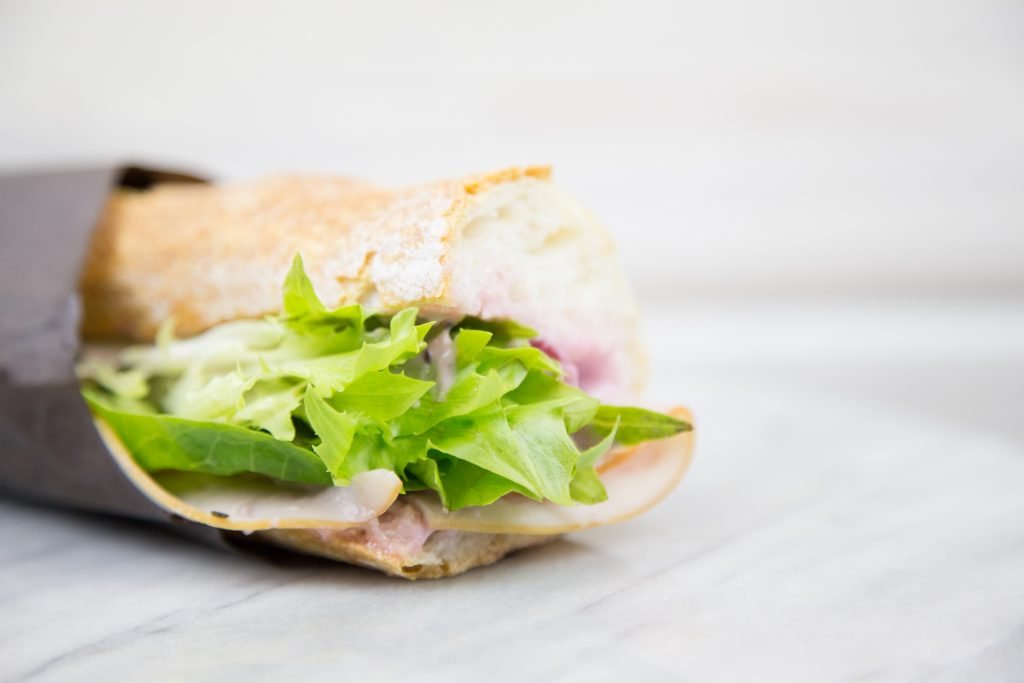 Sandwiches
Classic French Jambon-beurre, signature Dinde-Canneberges and Vegétarien démi-baguettes.
learn more
Le fournil Blog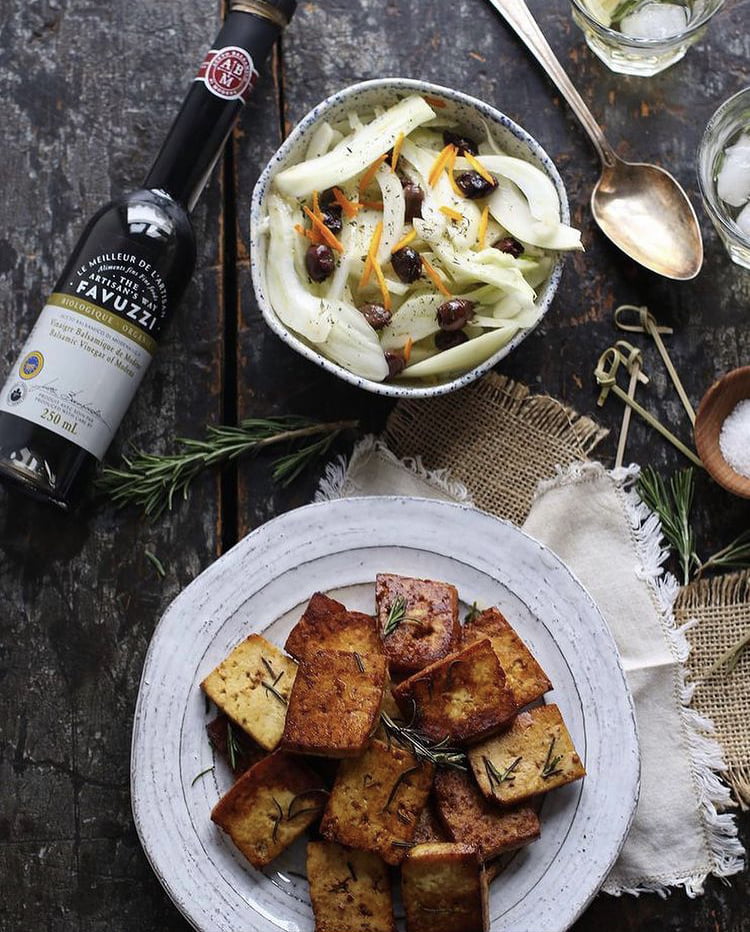 In a mixing bowl, combine the balsamic vinegar, the extra virgin olive oil, the crushed garlic cloves, and the rosemary.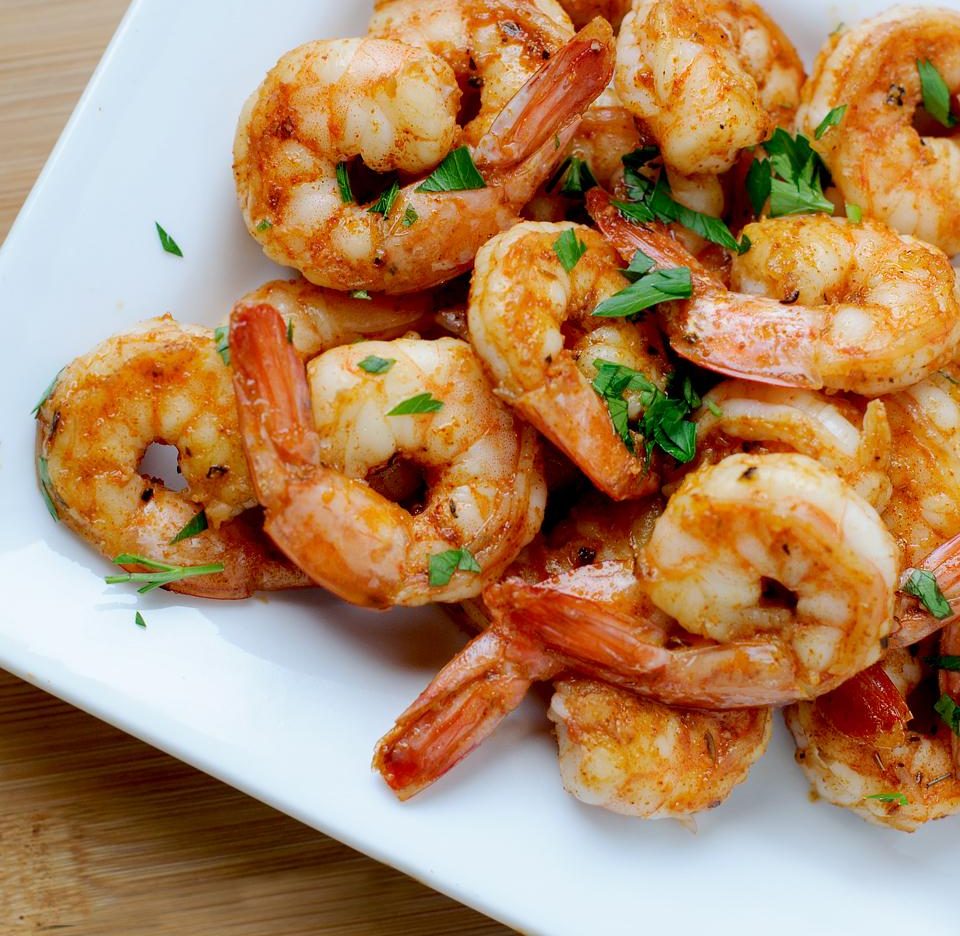 Wash the raw shrimps. Cook them in boiling water with bay leaves, black peppercorn, parsley and salt. It only takes a couple of minutes (3-5) to cook the shrimps. Drain, cool and peel them. You can also use peeled raw shrimps. Mince shallots, garlic, parsley and basil. Add the shrimps and mix together. Add then 1 tbsp of Vezorla's Picual olive oil and 1 tbsp of Favuzzi's Lemon-White Vinegar.
Favuzzi's Arugula Pesto with Lemon EVOO
Ingredients (4 servings):
150 g arugula
6 tbsp grated parmesan (or half parmesan, half pecorino)
½ cup pine nuts (or shelled almonds, or half of each)
150 ml Extra Virgin Olive Oil
50 ml Favuzzi Lemon Olive Oil
1 small garlic clove (optional)
A pinch of salt
Preparation:
Wash and dry the arugula.
In a blender, combine the arugula, the moderate oil, the pine nuts, the cheese, and the garlic.
Mix well, until creamy, thick, and fairly smooth.
Add the lemon oil with a pinch of salt, then blend with a spoon until the oil and the pesto are thoroughly combined.
Serve with well-drained al dente pasta: add the arugula pesto directly to the pot with the drained pasta, without warming it.
This pesto will keep in the fridge for 4 to 5 days.
(If you must freeze the pesto, omit the cheese; add it only after the pesto has thawed out and is ready for use.)
This recipe is from
Famiglia Favuzzi Fine Foods.