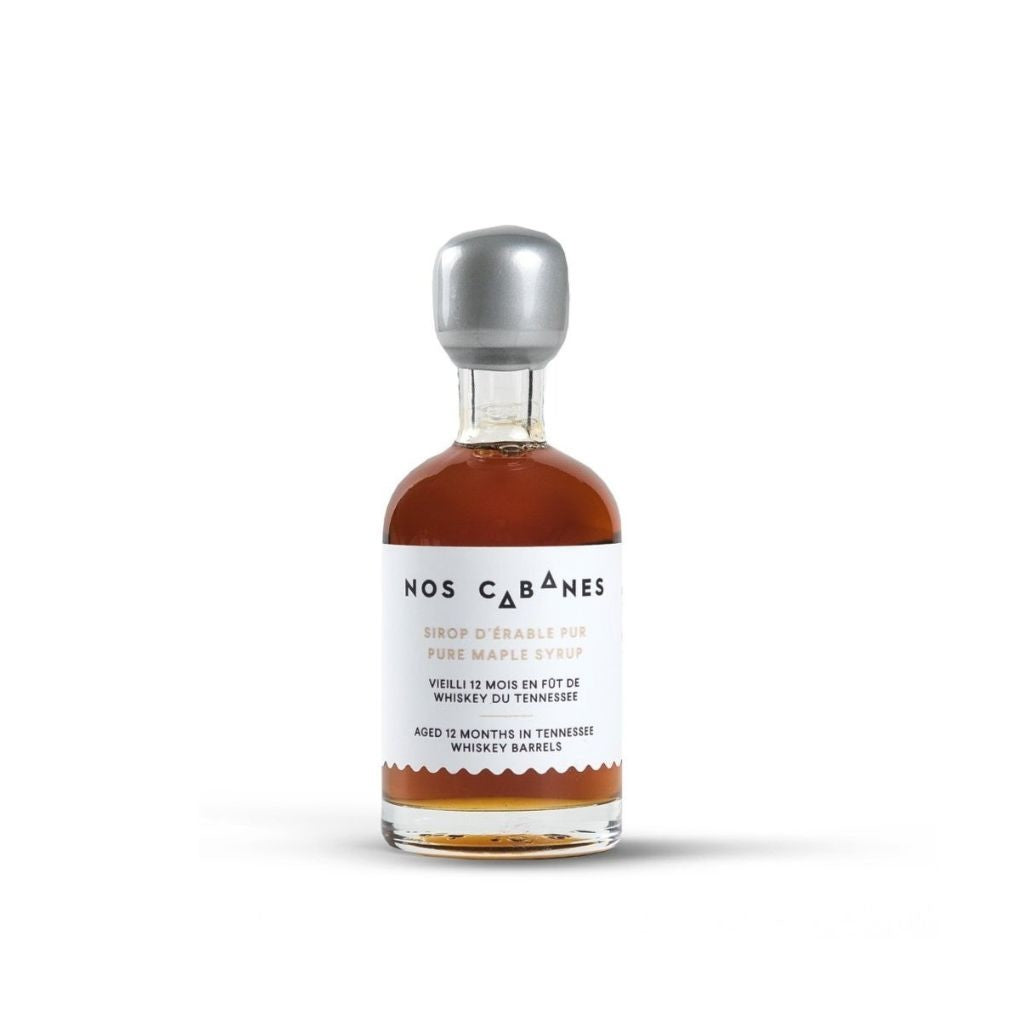 Mini Whiskey-Aged Maple Syrup
Organic maple syrup aged in Tennessee whiskey barrels for six months, the perfect amount of time to let the whiskey's wood notes seep into our syrup. The alcohol-free result is unique and rich, all in finesse. It will astound you by adding a hint of complex flavour to your recipes.
Alcohol-free
Size: 50ml.
Please select all options.