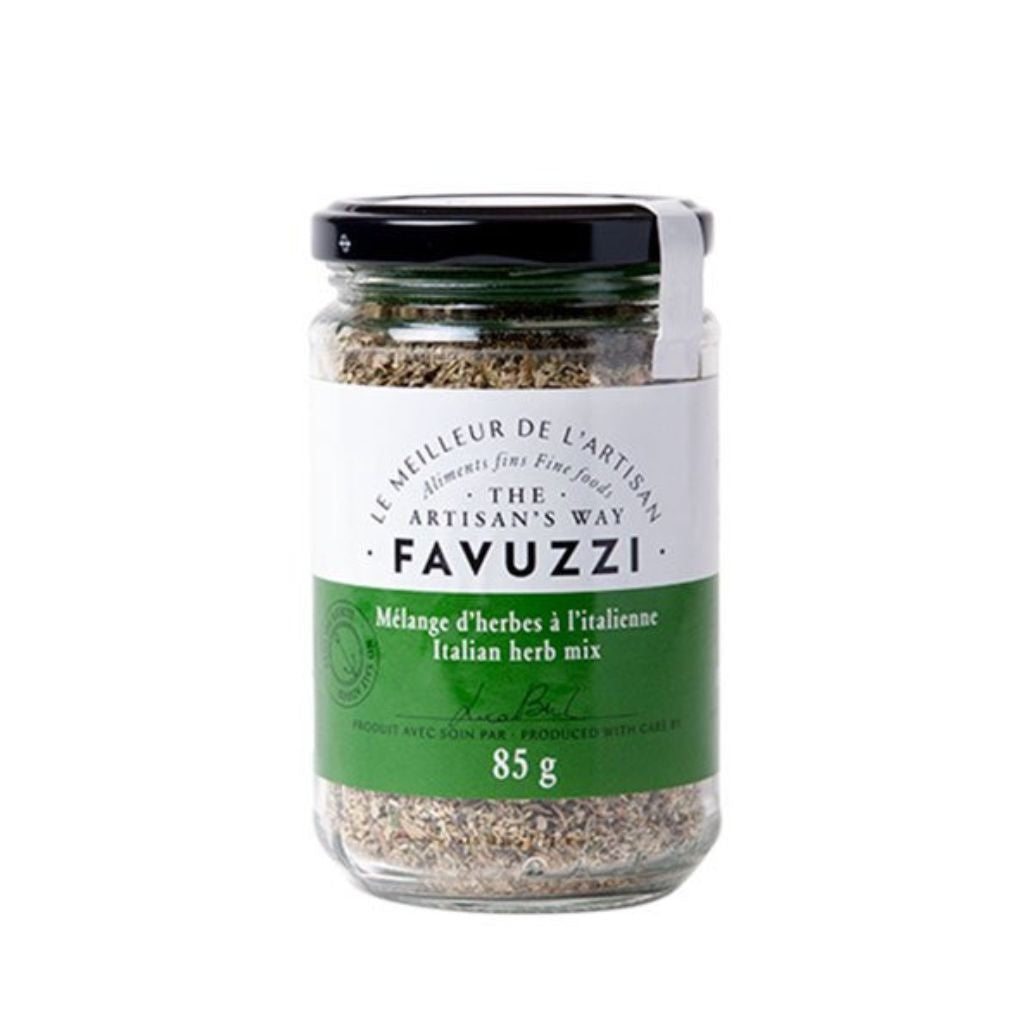 Italian Herb Mix
Favuzzi's salt-free Italian herb blend features bold thyme and oregano flavours with notes of rosemary, sage, juniper, bay leaf, marjoram, basil and parsley, and just a hint of garlic.
It is perfect as a seasoning for homemade tomato sauces, pizzas, chicken breasts, and veal or beef meatballs. Combine with balsamic vinegar and olive oil to make a delicious Caprese salad dressing.
Ingredients: Rosemary, Garlic, Sage, Juniper, Thyme, Laurel, Oregano, Marjoram, Basil, Parsley.
Origin: Bologna, Emilia-Romagna, Italy.
Please select all options.