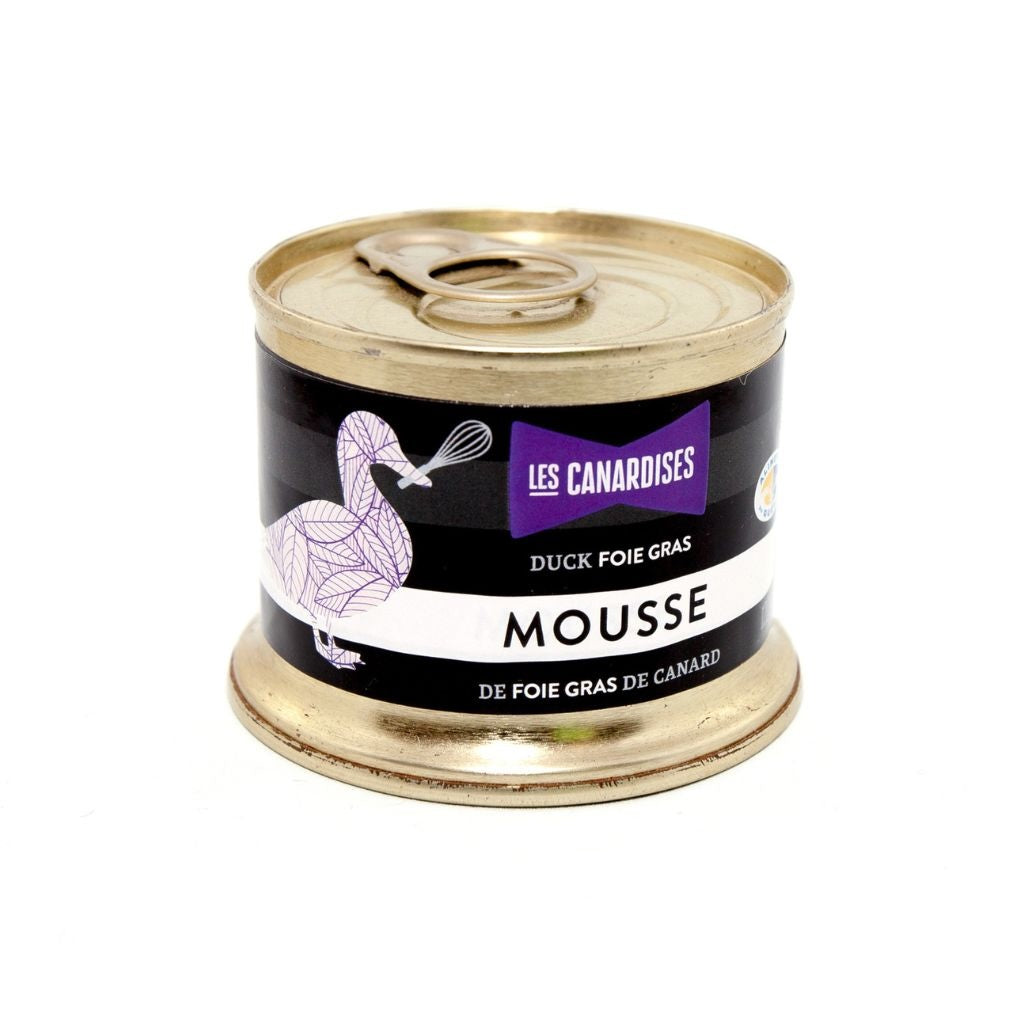 Mousse Duck Foie Gras
This foie gras mousse is exclusively made of duck and includes 60% of foie gras, which allows for preserving an authentic taste in addition to giving it a light and creamy texture.
Use and storage: Refrigerate for three hours before tasting. Temper 15-20 minutes before opening the can to make it easier to unmold. Open both lids and gently push towards the widest part. Stores for 3-6 days in the refrigerator after opening.
Serving suggestion:
spread on bread, baguette or crackers; make small appetizers of puff pastries stuffed with the mousse; add
fleur de sel
, some onion confit, fruit jelly, fresh figs and/or pears.
Ingredients: farm-raised duck foie gras, milk, fine duck fat, duck liver, eggs, salt and pepper, spices.
Contains: milk, eggs.
Please select all options.