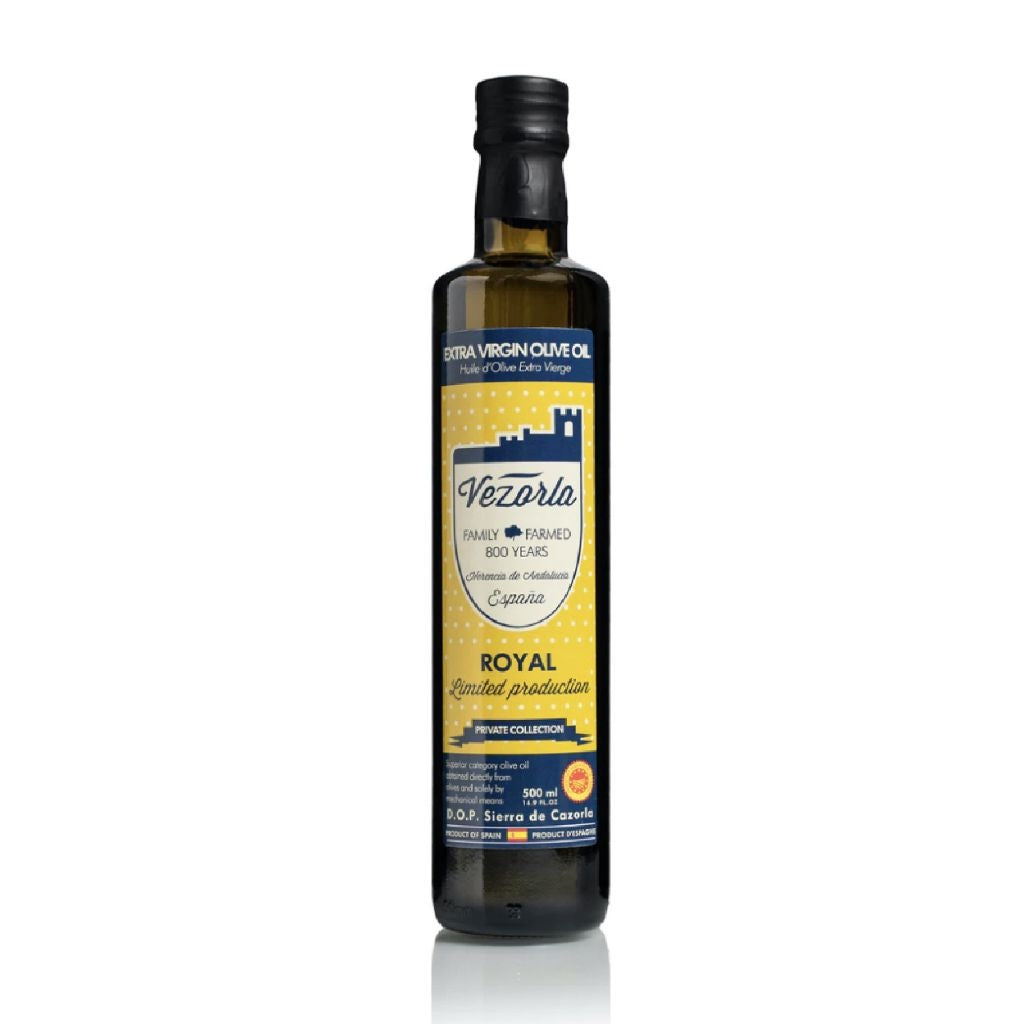 Royal EVOO
This certified organic extra virgin olive oil is obtained by the cold extraction method of the region's native Royal olives.
Aroma: Intense fruitiness, light bitterness, and a hint of spice.
Tasting notes: Green tomato, green almond, green banana, cinnamon and vanilla.
Use:
as a finishing oil on fresh fruits and vegetables, in salad dressings, drizzling over cooked vegetables, meats, and fish. Serve with cheese and charcuterie boards, bread, pasta and more.
Conservation:
Store in a cool and dry environment, out of direct sunlight.
Please select all options.