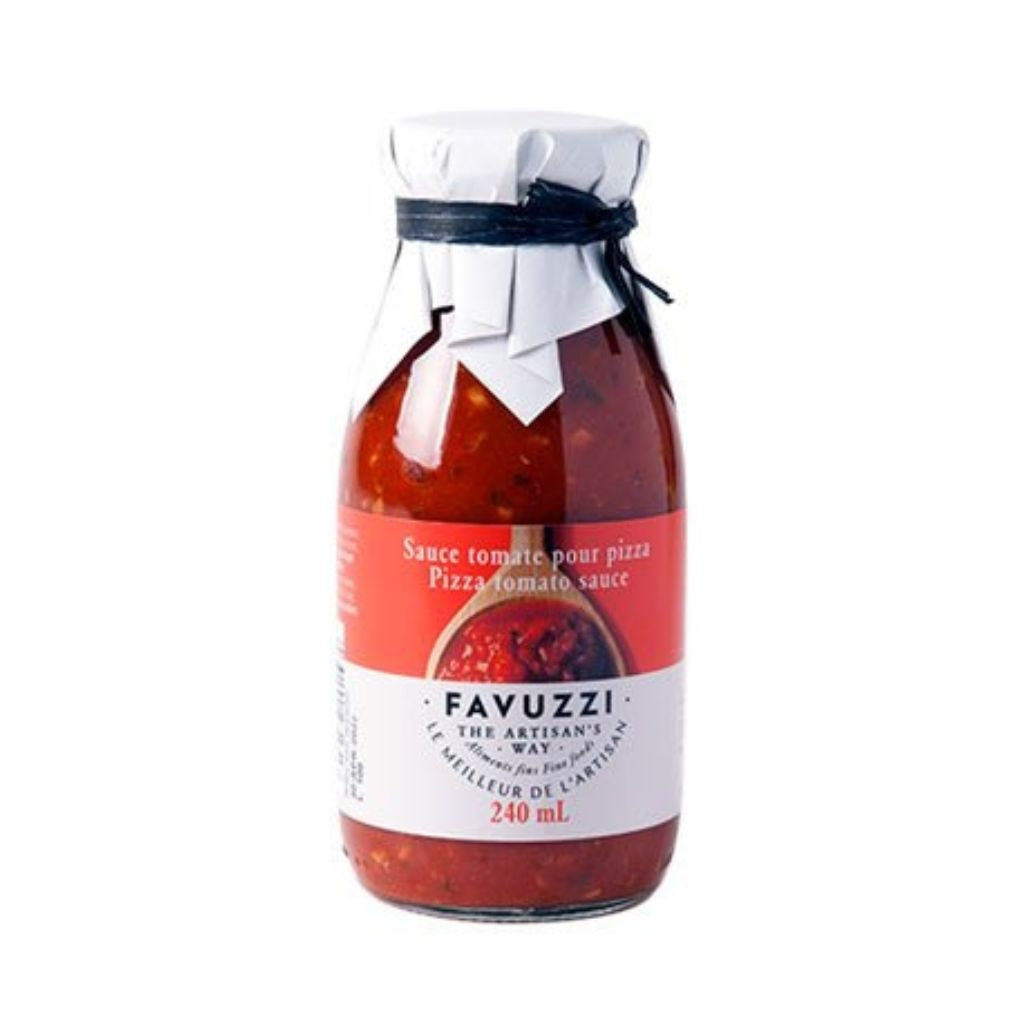 Pizza Sauce
Made with a rich chopped tomato base, Favuzzi's pizza sauce contains caramelized onion pieces that impart a velvety texture. Its balanced flavour lets subtle notes of garlic and oregano shine through.
Uses: It is the perfect consistency to spread easily, without being too runny (which could make the pizza dough soggy). Add extra flavour with Favuzzi's Italian herb blend or hot chili purée. For a particularly delicious pizza, top with Favuzzi's famous candied tomatoes and a quality finishing EVOO.
Ingredients: Tomato pulp and cherry tomato puree 88% (Italy), Extra virgin olive oil, garlic, onion, carrots, celery, basil, sea salt, oregano, pepper, acidifier: citric acid.
Contains no preservatives.
May contain: Milk, Pine nuts.
Conservation: Refrigerate after opening and use within 3 to 4 days.
Origin: Roccascalegna, Abruzzo, Italy.
Please select all options.