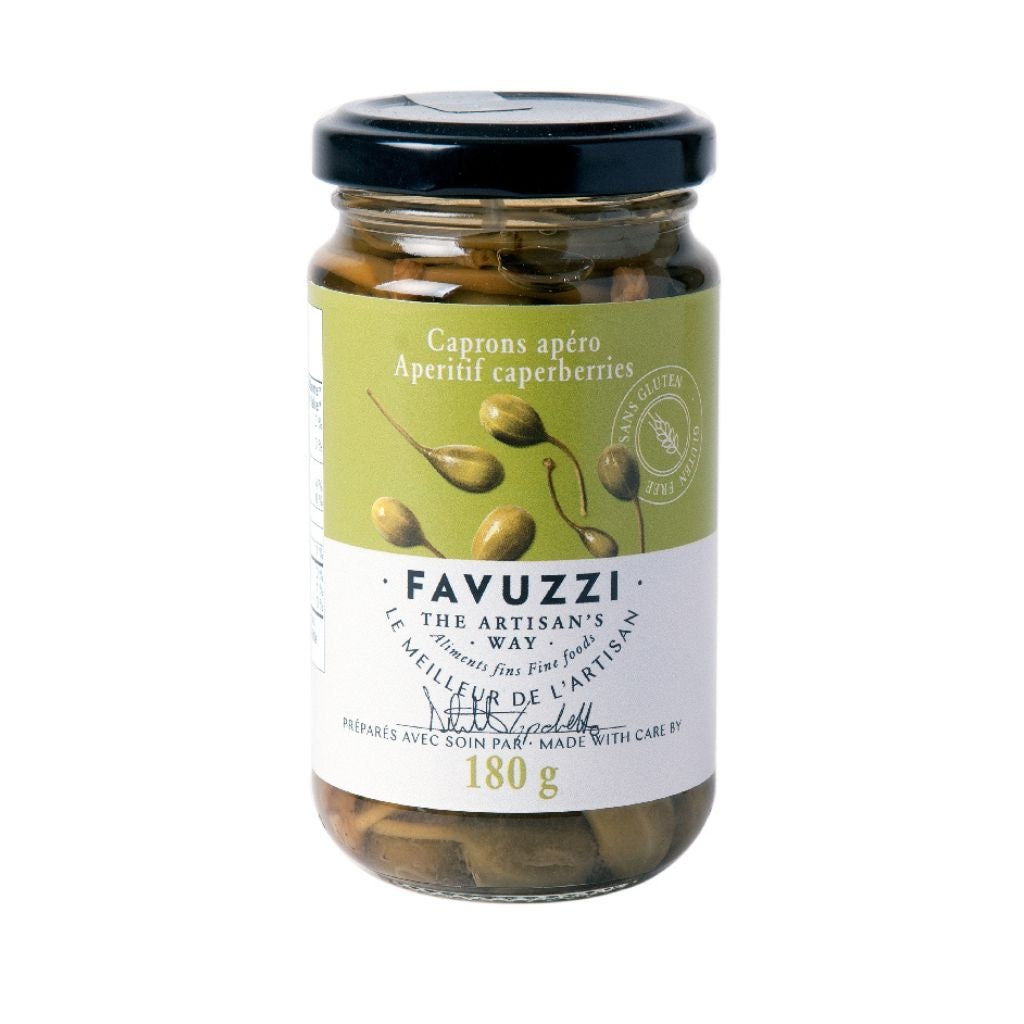 Apéritif caperberries
Caperberries marinated in sweet prosecco syrup and vinegar. Their firm, crunchy flesh pops under the teeth, revealing a surprisingly tangy caramelized flavour.
Use: Ideal to complement charcuterie and cheese boards, to be served in salmon or beef tartare, or as hors-d'oeuvre.
Ingredients: Caperberries 60%, prosecco wine, white wine vinegar, sugar, sea salt, citric acid.
May contain: Milk, fish, nuts, almonds, peanuts, pine nuts.
Please select all options.