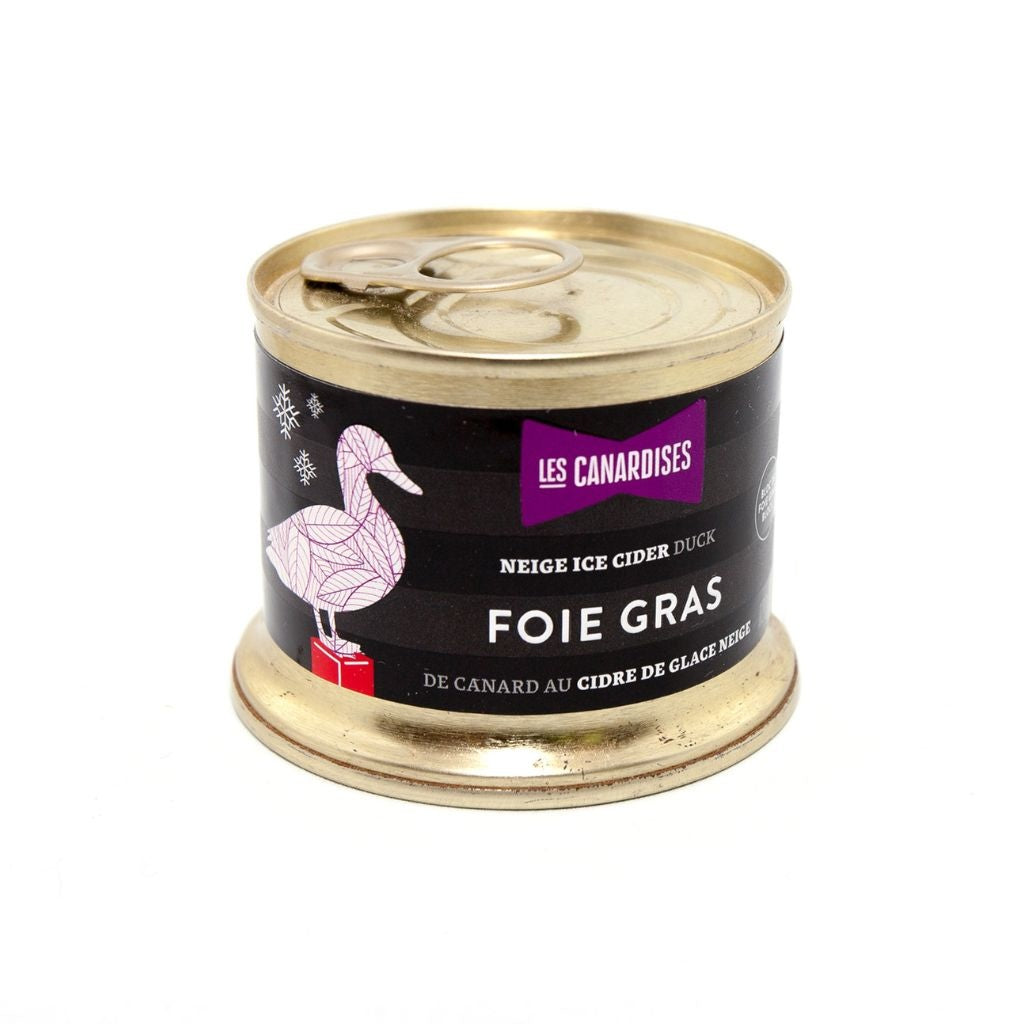 Bloc de Foie Gras Ice Cider
100% natural duck foie gras with ice cider. Ingredients: farm-raised duck, ice cider, water, salt and pepper, spices. Use and storage: Refrigerate 3 hours before eating. Serve cold. Open both lids and gently push towards the widest part. Can be stored for 3-6 days in the refrigerator after opening.Recommended: perfect to accompany toasted bread, baguette or crackers. Serve with onion confit, jelly or fruit jam, fresh figs, and/or pears.
Please select all options.