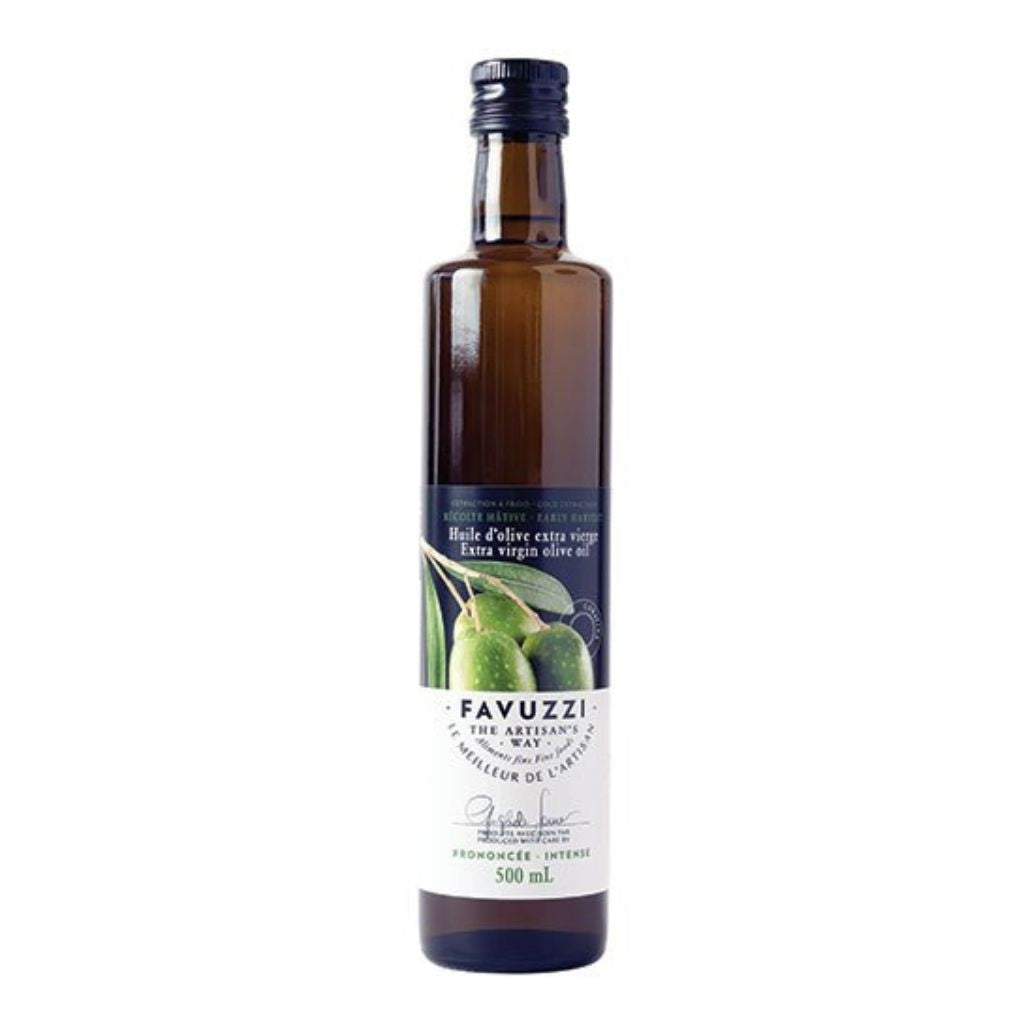 Favuzzi Intense EVOO
This early harvest (October) Extra Virgin Olive Oil has a robust taste, with herb, artichoke, chicory, rosemary and almond aromatic notes.
This oil is produced near the Adriatic coast, in the town of Andria, Puglia, the same region where the Favuzzi family has its roots. Combining the Guglielmi family's experience with the most advanced technology available to extract the oil within a few hours of harvesting guarantees a quality of freshness. Coratina olives are picked very early in the season, while they are still green. Although they yield a lower volume of oil, they have rich organoleptic properties and a high polyphenol content. Indeed, the Coratina, reigns supreme amongst the world's olive varieties with the highest polyphenol concentration.
Ingredients: Extra virgin olive oil (Coratina olives).
Origin: Andria, Apulia - Italy
Conservation: Unlike wine, olive oil does not improve with age. It begins to alter as soon as it is produced and can completely oxidize in just a few months if not stored in ideal conditions. It needs to be consumed rapidly for its full benefits to be enjoyed. To get the freshest oil on the market, choose one from the latest harvest, in a dark glass bottle. Avoid keeping the oil on the counter, exposed to light, and near the stove or other heat sources. Instead, store it in a cool, dry place. Close the bottle tightly after use to avoid exposing the oil to air, and consume within three months of opening.
Please select all options.