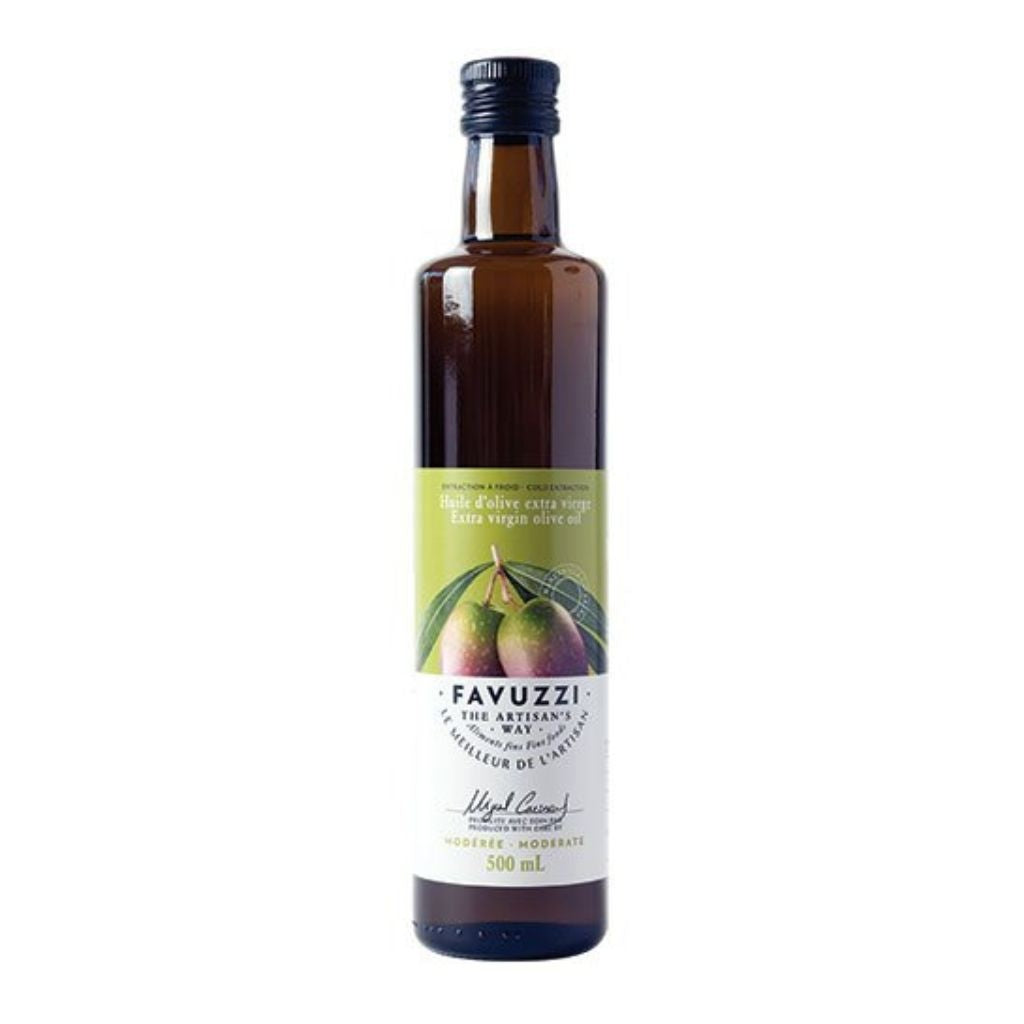 Favuzzi Moderate EVOO
An everyday use balanced oil with herb, artichoke, tomato and ripe fruit notes.
Its pleasant bitterness and pungency as well as its moderate persistence make it highly versatile in the kitchen.The mill where it is produced, is located in the heart of the gorgeous Sierra de Gata natural reserve, in southwestern Spain. This ecofriendly mill, one of Spain's most technologically advanced, is on a mission to make the best possible olive oil with a zero-carbon footprint. Produced by olive grower Miguel Carrasco Lajas, this oil is of superior quality and rich in polyphenols, but remains affordable enough to be used without moderation.
Ingrediens: 100% Manzanilla Cacereńa Extra Vergin Olive Oil.
Origin: Eljas, Extremadura, Spain.
Please select all options.