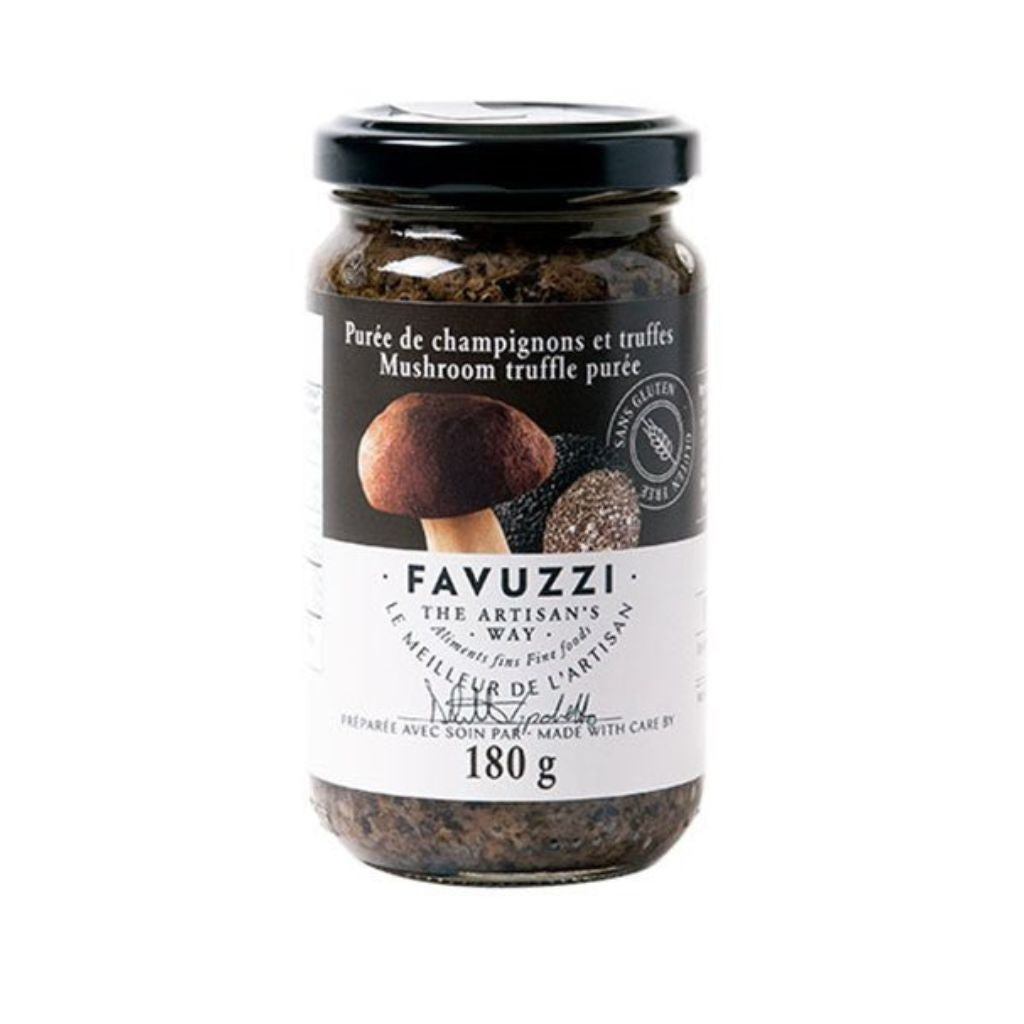 Mushroom-Truffle Purée
Earthy mushroom purée with black truffle and porcini pieces. Subtle truffle flavour, hints of garlic and black olive notes.
Use: Ideal to add in pasta, pizza, as a sandwich topping, or as hors d'oeuvre.
Ingredients: Mushrooms (Agaricus bisporus), boletus (Boletus edulis) 70%, extra virgin olive oil, black olives, black truffles (Tuber æstivumVitt.) 2%, spices, salt, balsamic vinegar, natural white truffle flavouring, citric acid.
Conservation: Refrigerate after opening.
May contain: Milk, fish, nuts, almonds, peanuts, pine nuts.
Please select all options.