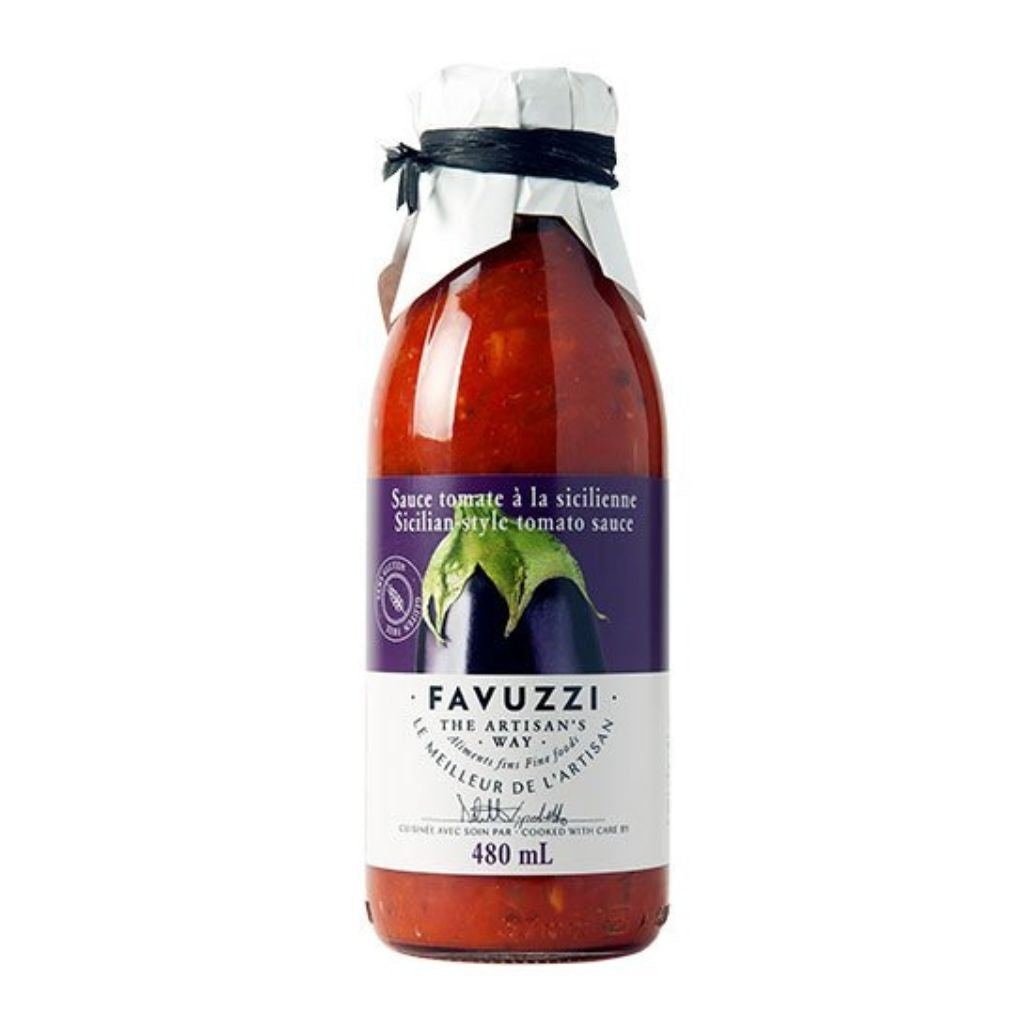 Sicilian Sauce
Favuzzi's Sicilian-style sauce is a thick blend of crushed yellow and red bell peppers and tomatoes, complemented with chopped onion and eggplant. Its flavour is reminiscent of both ratatouille and caponata.
Uses: Sicilian tomato sauce is the ideal companion for another regional specialty: the fried rice balls known as arancini. Add ground meat and green peas to turn the sauce into the famous Sicilian ragù, delicious in lasagna or cannelloni or with a Basque chicken recipe. Authentically, Italian pasta dishes are not served swimming in sauce: an average proportion is 375 mL (1 ½ cup) of tomato sauce for 500 g (1 lb) of pasta. Mix in ¼ to ½ cup (or a ladleful) of the pasta cooking water with the sauce before adding the pasta. The salted, starchy water will enhance flavours and thicken the sauce, helping it stick to the pasta.
Ingredients: Tomato pulp and sieved Datterino tomatoes 69% (Italy), red and yellow pepper, onion, eggplant, extra virgin olive oil, garlic, sea salt, parsley, oregano, pepper, citric acid.
Contains no preservatives.
May contain: Milk, pine nuts.
Conservation: Refrigerate after opening and use within 3 to 4 days.
Origin: Roccascalegna, Abruzzo, Italy.
Please select all options.